RAIL INDUSTRY
Abrasive tools for railroad construction
Rail grinding and cutting operations
A wide range of abrasive tools are used in railroad construction and maintenance - the selection of the right tool depends primarily on the type of grinding operation. Typical operations include rail head grinding, rail cutting-off, switch and crossing grinding and cleaning welded joints. The main task of the aforementioned grinding processes is to restore key rail surfaces and remove rail defects that appear during everyday use.

The use of optimally matched grinding wheel characteristics during grinding operations on rails primarily improves safety in rail transportation, as well as travel comfort itself.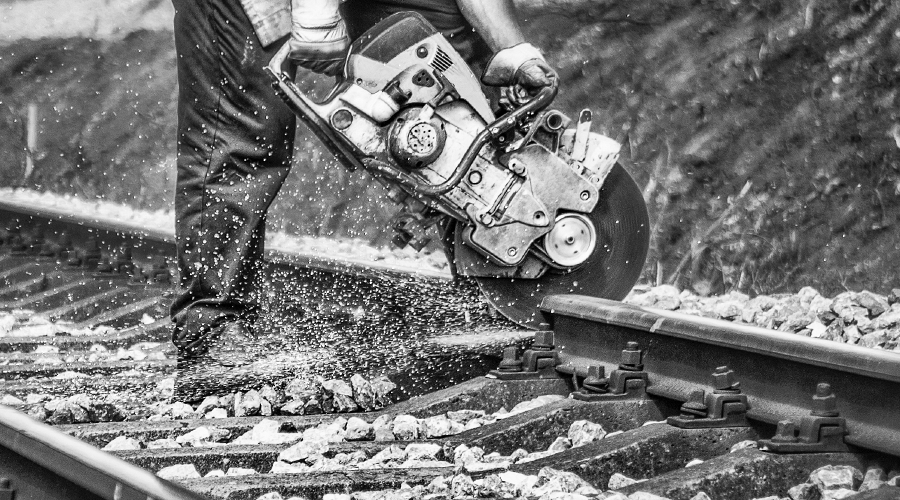 PERFECT RAILS... REMOVAL OF DEFECTS AND DEFORMATIONS
ANDRE ABRASIVE ARTICLES has been providing a wide, proven range of products for railroad construction since the beginning of the activity. The advantages of ANDRE tools are high quality, safety and affordability.