GRINDING OF KNIVES FOR THE TOBACCO PROCESSING
BLADE GRINDING
The regeneration of knives used in the tobacco industry requires a cyclic grinding operation of the blades to give them the required cutting properties. Only the use of appropriate abrasive tools in this process ensures their long-term operation.
ANDRE, thanks to many years of experience, offers reliable abrasive tools to significantly optimize the grinding process for customers in this industry sector.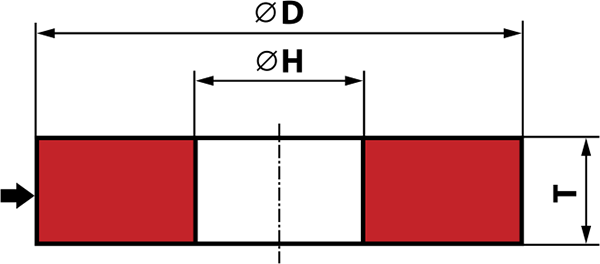 3611 - D x T x H - ... V - no. pic.
Examples of implemented abrasive tools in industry [*]

Type

Dimensions [mm]

Characteristics

Speed [m/s]

1

300x40x82

53A463I7VE01

50

3611

170x115x90

99A54J7VE01

25

3611

200x83x100

CRA60J12VTE10P

38
[*] Ask the Sales Department about the full offer and available characteristics.