CONES AND PLUGS, CYLINDRICAL-ROUNDED
Cones and plugs with threaded inserts TYPE 18R are appropriated mainly for rough and fine grinding of holes and surfaces in hard-to-reach places on castings and metal parts.
They work with electric and pneumatic hand-held straight grinders. The design of grinding wheels with threaded inserts allows for quick assembly and disassembly.
ANDRE TYPE 18R resin bonded grinding wheels are manufactured mainly on the basis of brown aluminium oxide (95A) and black silicon carbide (98C). For special applications, ANDRE also offers other combinations of abrasive grains with excellent performance characteristics.
E ≥ 0,2T - for stationary grinders
E ≥ 0,25T - for handheld grinders
Examples of labeling:
18R - 40x80-M14x25-98C16P6B97-50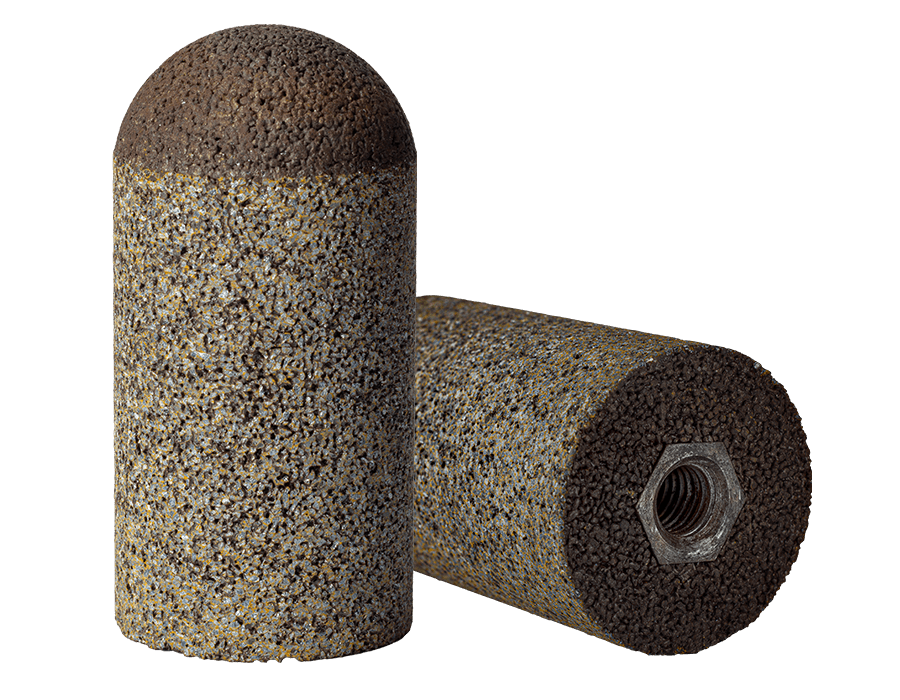 The presented abrasive tools ANDRE ABRASIVE ARTICLES have been manufactured based on knowledge and long-term experience of cooperation with customers.