DISC WHEELS WITH SLOTS
Disc wheels TYPE 3501 are abrasive tools fixed (glued) to a backplate. They are appropriated mainly for grinding terrazzo, concrete, stone, ceramics, etc. in construction and stone industry. They are used on wall grinders so-called " elbow", mobile, portable or frame grinders.
Ściernice ANDRE TYP 3501 ze spoiwem żywicznym produkowane są głównie na bazie ziarna węglika krzemu czarnego (98C). Do zastosowań specjalistycznych ANDRE proponuje także inne kombinacje ziaren ściernych o doskonałych właściwościach eksploatacyjnych.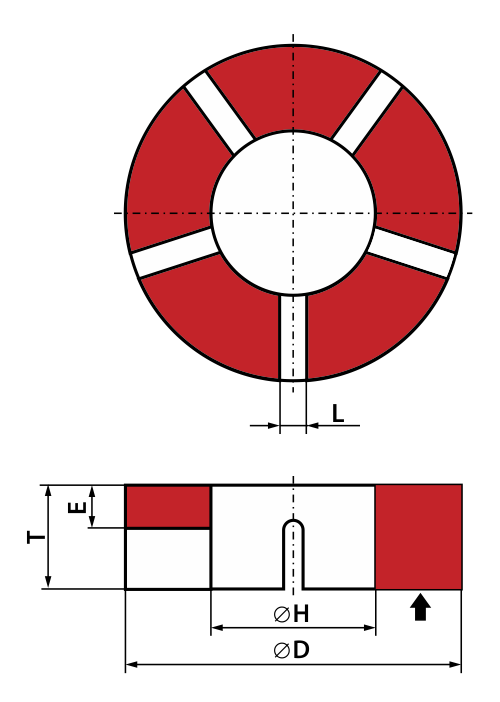 3501 - D × T/E × H - L…n…
Examples of labeling:
3501 - 200x45/10x51-L14n5-98C54M6B-35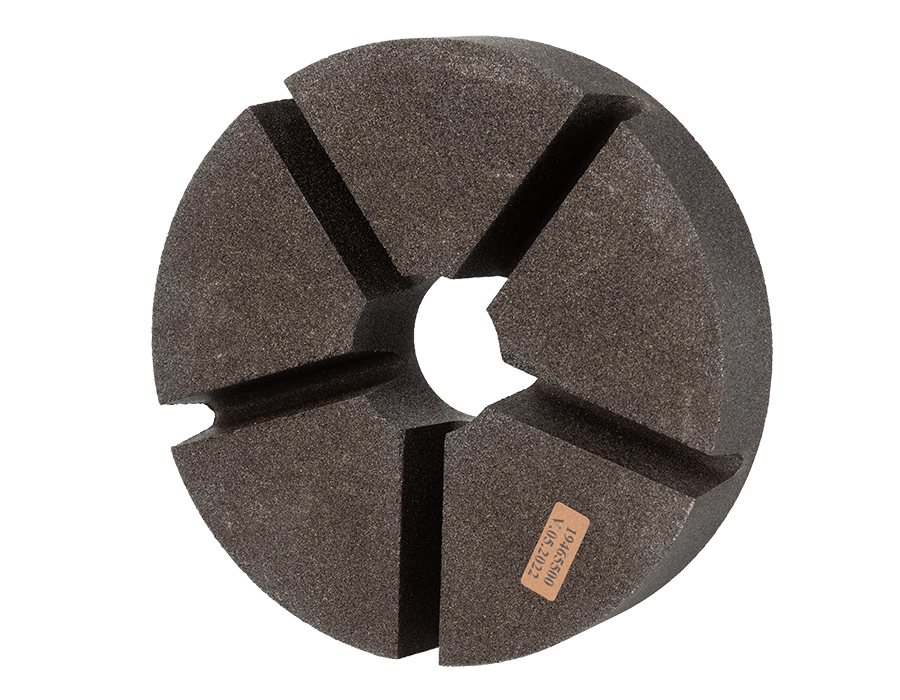 The presented abrasive tools ANDRE ABRASIVE ARTICLES have been manufactured based on knowledge and long-term experience of cooperation with customers.