RING WHEELS WITH THREADED INSERTS
Ring wheels with threaded inserts TYPE 37 are intended for surface grinding on metal, concrete, terrazzo and ceramics. They work with the face surface. They have threaded inserts on their non-working face for clamping on the grinder. Used for grinding and sharpening bookbinding knives, circular saw tops, floors, industrial floors and terraces. Used on mobile grinders (e.g.: Schwamborn), wall grinders, face grinders (e.g.: Graupner), frame grinders (e.g.: Fickert).
ANDRE TYPE 37 grinding wheels belonging to the family of resin bonded abrasive tools are manufactured mainly on the basis of white aluminium oxide (99A) and black silicon carbide (98C). For special applications, ANDRE also offers other combinations of abrasive grains with excellent performance characteristics.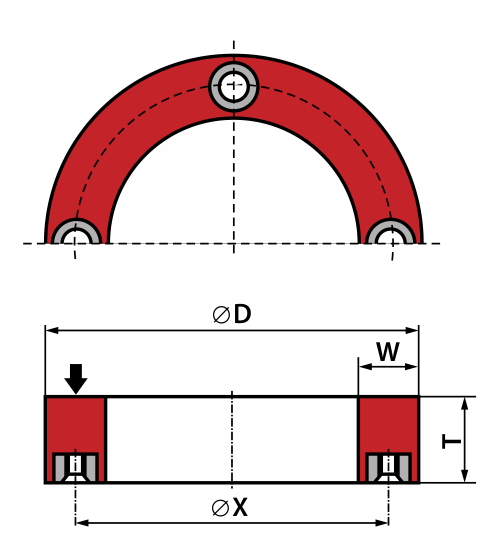 37 - D x T - W... - no. pic.
Examples of labeling:
37 - 205x115-W30-99A46K6B-30-PP/37/746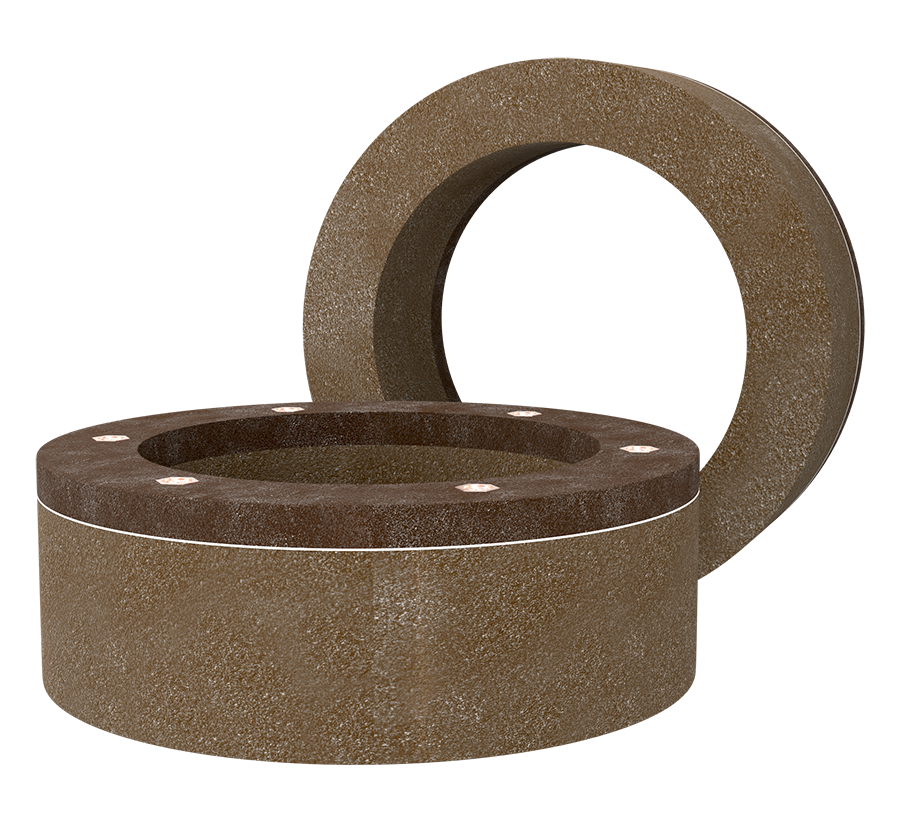 Parameters of the offered grinding wheels of the presented type
TYPE 37

Dimensions [mm]

Angle scale
nd number of thread inserts

No. pic.

D

T

W

X

Height of threaded insert

205

115

30

255

20

90° 4 x M10

PP/37/746

300

50

45

255

12

90° 4 x M10

PP/37/141

300

100

39

266,5

20

600 6 x M10

PP/37/172

150

400

63

30

370

16

600 6 x M12

PP/37/161

400

100

48

365

20

22030' 16 x M12

PP/37/074

510

80

50

453

16

30° 12 x M12

PP/37/281
*) Other parameters (dimensions, profiles) available according to individual arrangements.
Note: The centering system should be defined, i.e. relative to the outer diameter, relative to the diameter of the hole, which implies dimensional tolerances.
The presented abrasive tools ANDRE ABRASIVE ARTICLES have been manufactured based on knowledge and long-term experience of cooperation with customers.