TRAPEZOIDAL-RING SEGMENTS
Trapezoidal-Ring segments TYPE 3103 are designed for rough and fine grinding of flat surfaces of steel, cast steel, non-ferrous metals, cast iron. They are mostly used in the tool, machine and automotive industries on surface grinding machines with segment heads.
ANDRE TYPE 3103 resin-bonded segments are manufactured on the basis of, among others, white aluminium oxide (99A), black silicon carbide (98C) and green silicon carbide (99C). For special applications, ANDRE also offers other combinations of abrasive grains with excellent performance characteristics.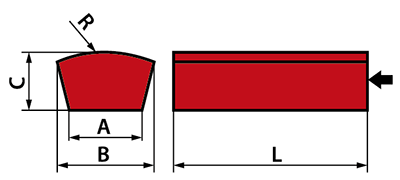 Examples of labeling:
3103 - 117/79x44x203-R381-99A120K7BMOD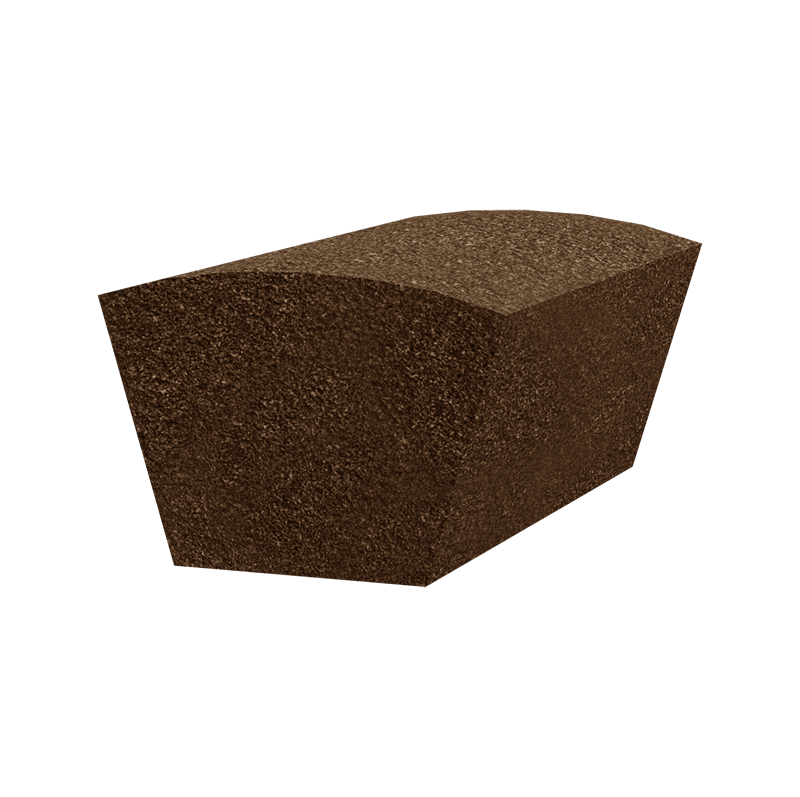 The presented abrasive tools ANDRE ABRASIVE ARTICLES have been manufactured based on knowledge and long-term experience of cooperation with customers.