CONICAL MOUNTED POINTS
Ceramic bounded cylindrical-conical mounted points TYPE 5220 are designed for precise and rough grinding with hand grinders. They are used for machining cast iron, steel, cast steel workpieces. They work with straight pneumatic and electric hand grinders.
ANDRE TYPE 5220 grinding tools with vitrified bond are manufactured on the basis of white aluminium oxide (99A), pink aluminium oxide (CRA), black silicon carbide (98C) and green silicon carbide (99C), among others. For special applications, ANDRE also offers other combinations of abrasive grains with excellent performance characteristics.
Examples of labeling:
5220-25x40x6-R6-CrA60M5VE01-40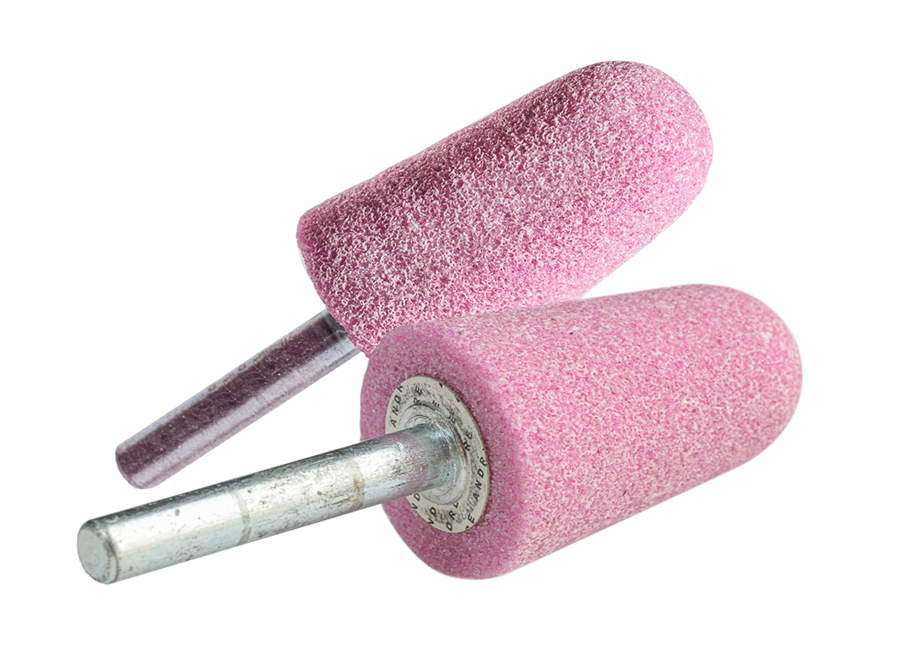 Parameters of the offered abrasive tools of the presented type
TYPE 5220
Dimensions [mm]
D
T
S
R
16
40
6
3,5
25
40
6
6
30
30
6
7,5
40
40
6
10
*) Other parameters available according to individual arrangements.
Examples of manufactured abrasive tools of the presented type
Used in tool shops, press shops, in the automotive industry, for electric or pneumatic hand grinders.
CRA

Code

Dimensions [mm]

Characteristics

Speed [m/s]

In a box

559470

25x40x6 - R6

CRA60M5VE01

40

25
The presented abrasive tools ANDRE ABRASIVE ARTICLES have been manufactured based on knowledge and long-term experience of cooperation with customers.